wales
UNPAID CARERS projects supported

The Waterloo Foundation continues to support Barnardo's work with young carers across Wales. Young carers take on a lot of responsibilities, including washing and dressing the person they're caring for and looking after younger siblings – plus domestic chores such as cooking, cleaning and shopping. With so many adult responsibilities, young carers often miss out on opportunities that other children have to play and learn. Many struggle academically and are often bullied for being 'different' and, as a result, they can become isolated with no relief from the pressures at home.
Barnardo's aim to help as many young carers as they can by:
organising outings and activities for young carers
giving young carers advice and emotional support through counselling sessions
helping the family get support from social services
talking to a young carer's school, so teachers understand their situation and can be supportive
running drop-in centres where young carers can take a break, have fun, be a child – and meet other young carers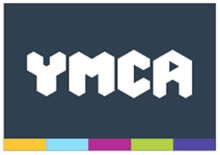 The Waterloo Foundation has long supported Cardiff YMCA's "Time 4 Me" project which provides support and a break for young carers; a chance to meet other young carers; make new friends & have some fun. Working closely with the young carers network in Cardiff and the Vale of Glamorgan, the project aims to:
Assess young carers for support from the Time 4 Me project.
Deliver a range of respite group activities which include outdoor education, cultural, sport, cinema and leisure activities.
Deliver the Skills for Caring programme across all areas which can include sessions on First Aid; cookery; fire safety; sexual health; life skills etc.
Work with young carers on a one to one basis.
Continue the development of the young carers forum to enable young carers to have a platform to express themselves as well as promoting tights and issues which impact on their lives as carers.
Raise awareness of young carers to other professionals as well as to their peers.
Support young carers and their families through their passage through social services and other support agencies.


The Waterloo Foundation helped Carers Trust Wales develop a first of its kind resource to offer holistic information about the support available to carers applying to university, before admission and during their time in higher education. Through this guide, Carers Trust Wales aims to inform and encourage countless more carers to broaden their horizons and to feel confident that with support they can succeed at university.
It is hoped that the guide will be an incredibly useful tool for any organisation working with carers, including schools, colleges and charities supporting people with their educational aspirations.
https://carers.org/downloads/resources-pdfs/going-higher-wales/going-higher---a-carers-guide-to-universities-in-wales.pdf