wales
Caring Wales projects supported

Barnardo's support young carers across Wales with a range of services and invest around £100,000 into this vital area each year. The Young Carers Project is aimed at young carers aged 18-24 from Flintshire. The project provides training and raises awareness through schools, colleges etc to ensure young carers are given the support they need whilst in education.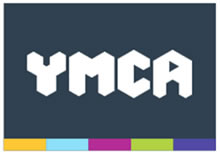 Cardiff YMCA's "Time 4 Me Young Carers Project" supports children aged 7 – 18 who find themselves as carers to a family member. The project provides help and support when appropriate, assessing and supporting their needs, supporting their passage through schools, social services, and offering a range of respite activities in both group and individual environments.
During 2012/13, the project supported 94 young carers and organised 196 activities and events including visits to parks, skating, bowling, Techniquest, climbing etc. The 2014/15 period will be even busier as they now also offer their "Time 4 Me" service to young carers living in in Cardiff West and the Vale of Glamorgan.


TWF supported the development costs of Carers Wales' "Reach, Connect, Support" programme. This helps identify, support and connect around 3,000 carers across Wales, and also recruits and trains up to 30 "Carer Ambassadors" across Wales over 3 years. This vital network will help make the difference to carers, between finding support and being able to cope compared to feeling isolated and alone. The project aims to proactively identify and work with people in Wales whose unpaid caring responsibilities have left them isolated, vulnerable and without a network of support